You can edit any aspect of your Group at any time. To translate the description of your Teaming Group, follow the steps below:
Access your Teaming account by clicking here.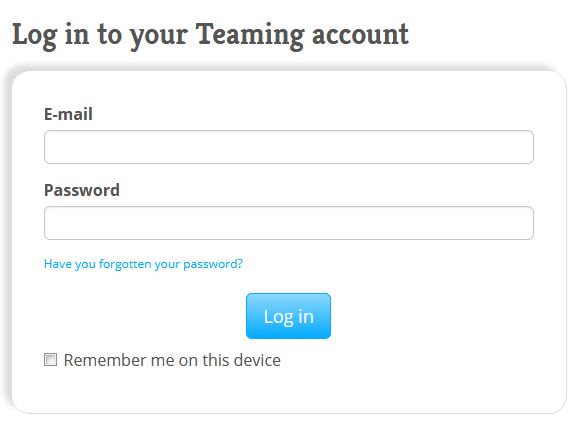 If you do not remember your password, click here.
Visit the section "Groups I lead" on your homepage.
Visit your Group listing and then click on "Edit your Group's information".

Click on "Edit Group description".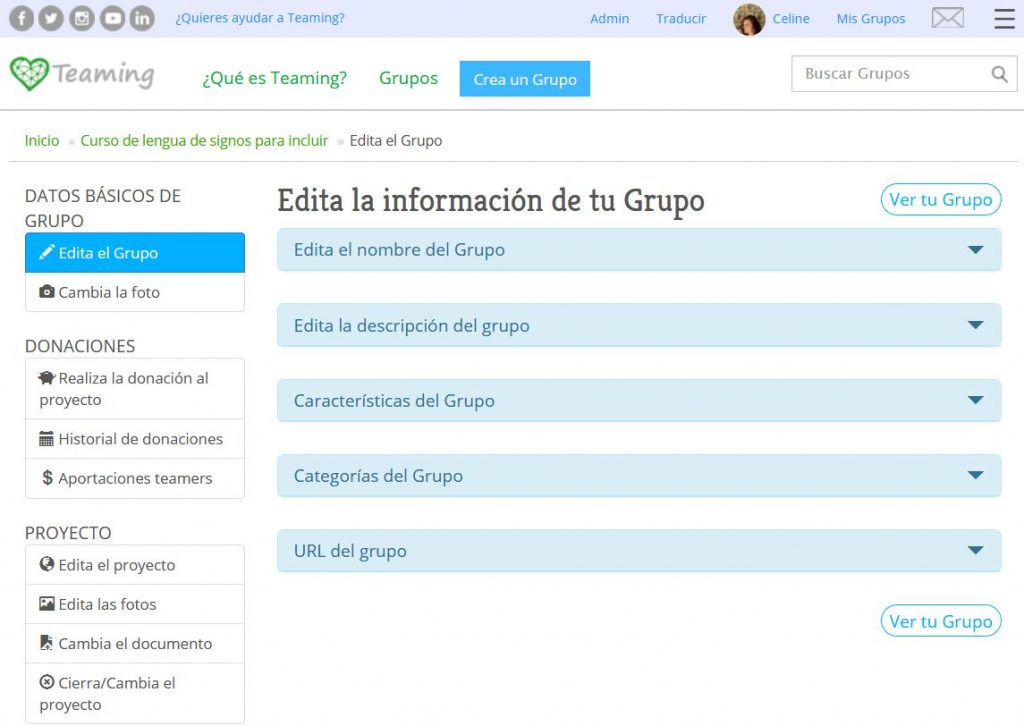 Click on "Add a translation".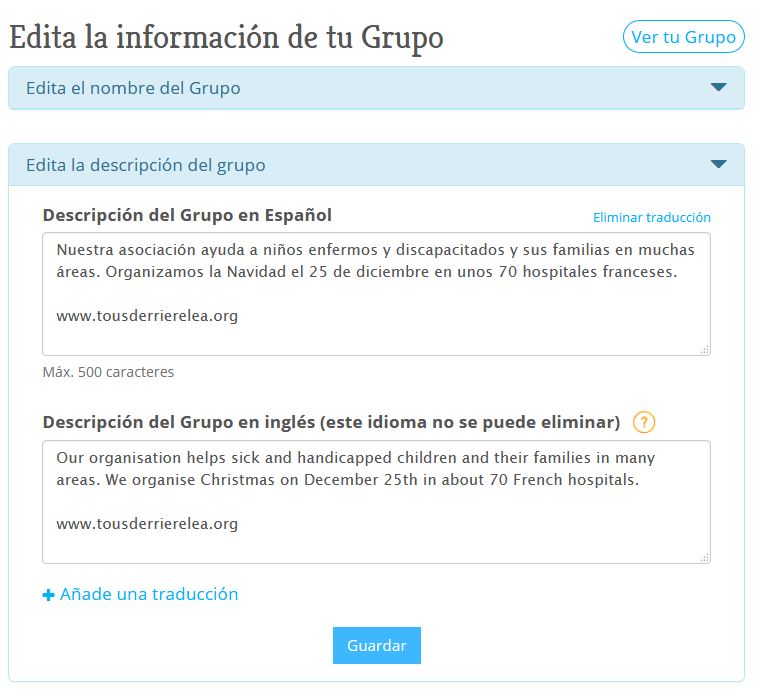 Select the language, fill in the fied and click on "Save".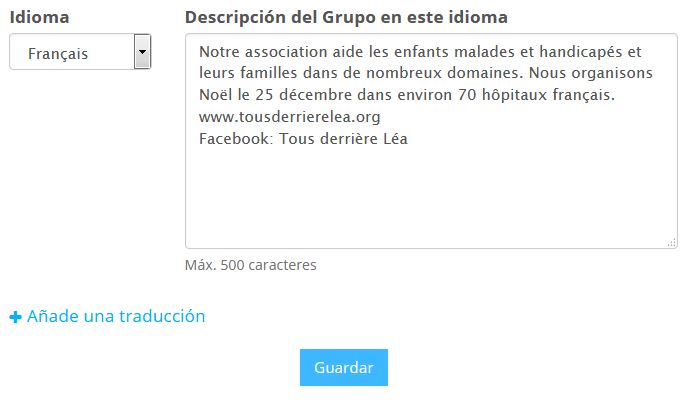 Remember that your text must be limited to a maximum of 500 characters, spaces included and cannot contain line breaks or emoticons. If everything went well, you will see the following confirmation message.

You can also edit the title of your Group, but also select categories that will allow your Group to appear in specific searches on the platform. Additionally, you can edit your Group url.
We remind you that you can access the Group edition options accessing via your Teamer profile. To do so, follow the steps below:
Visit your Group by clicking on "My Groups" and then clicking on the specific Group you wish to edit.

Visiting your Group listing, click on "Edit Group".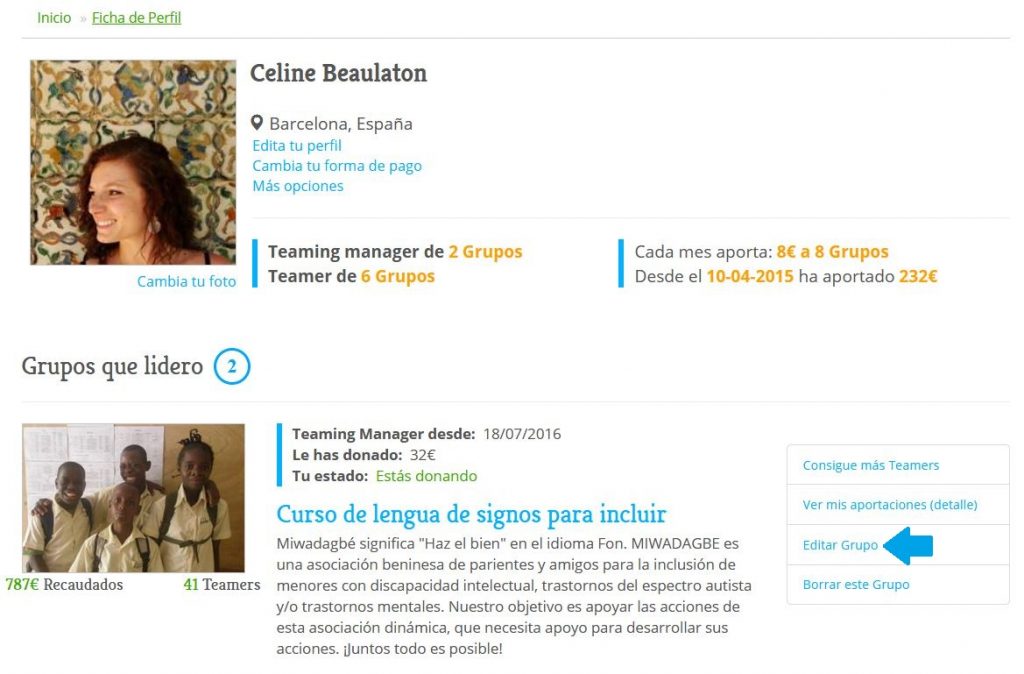 You will also find a link to that section in the Group page: