If you have forgotten your password to access your Teaming account, worry not, we can help you set up a new one in a jiffy.
To reset your password, click here.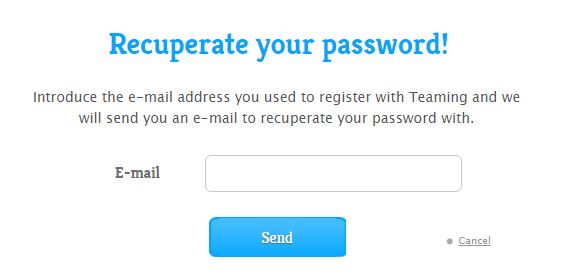 You will need to fill in the email used to register on Teaming and click on "Send". Once done, Teaming will send you an e-mail to your mailbox.
If you are not receiving the e-mail, please check your spam folder and social tab. If you are still not receiving the email, please read this article as it could mean that your email provider is bouncing our notifications back.