How to write to my Teamers with payment error?
When Teaming detects that a payment method is no longer valid, we inform the Teamer so that they can review their payment method and reactivate their monthly help. As Teaming Manager you also have a private message option to communicate with these Teamers and help them reactivate their donation.
To access it, please follow the steps below:
Access your Teaming profile by clicking here.
Click on the Teaming Group whose Teamers you want to contact.

Filter by Teamers with payment error using the drop-down menu > "Payment Errors". It is paramount that you be logged in to your Teaming profile, since only Teaming Managers can view this list.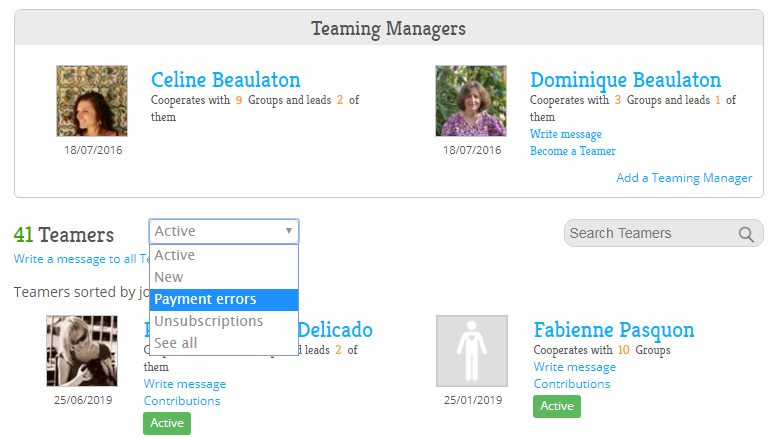 Click on the option "Write message to all Teamers with payment error" to write only to your Teamers with inactive payment mode. Even though you will write to all these Teamers at the same time, they won't be able to view the distribution list nor answer to all the other Teamers. We recommend that you draft the email so that it looks as personal as possible.

Choose a subject, type your message and click "Send".